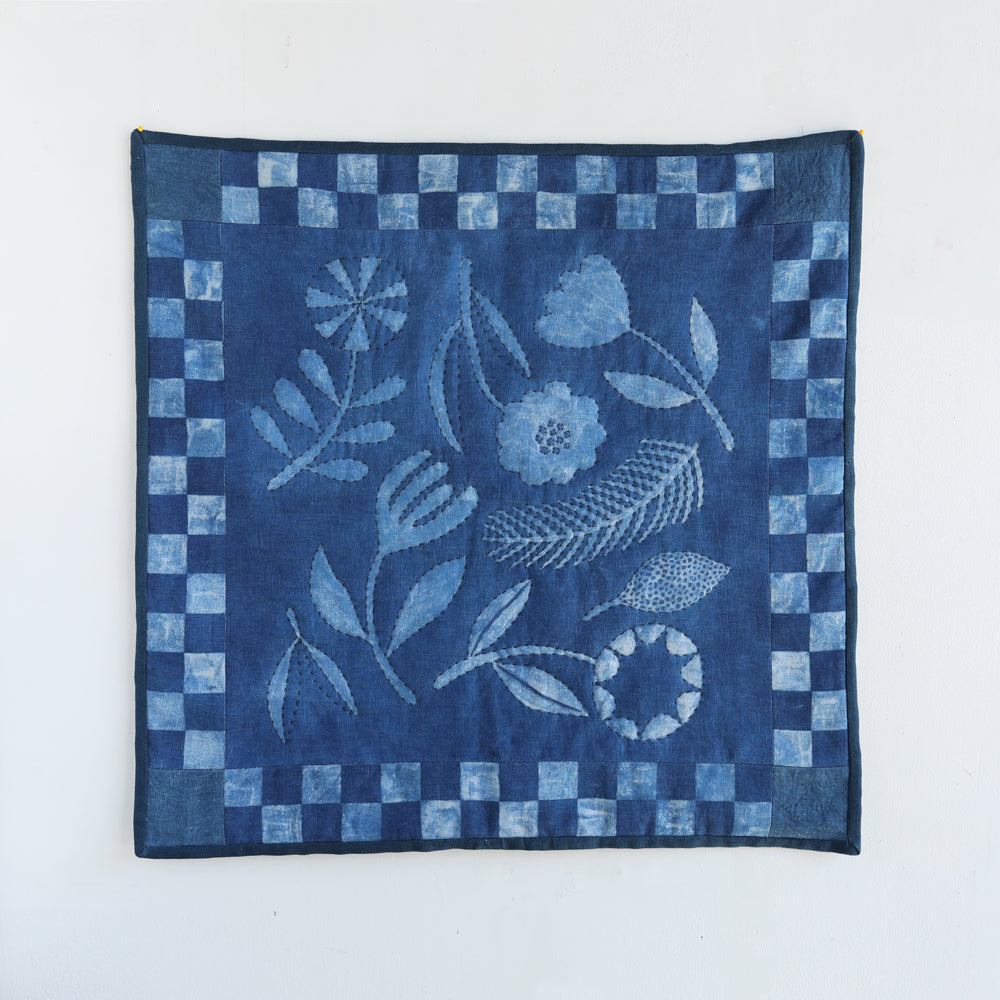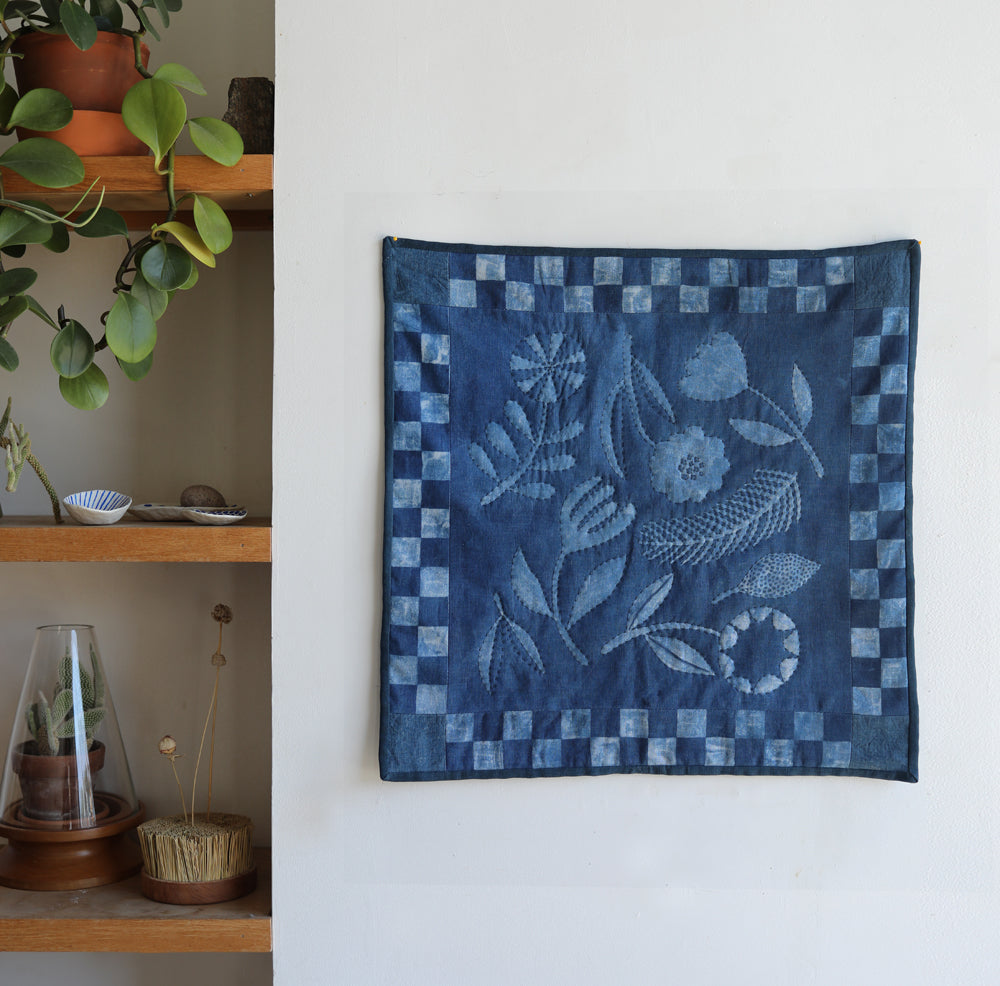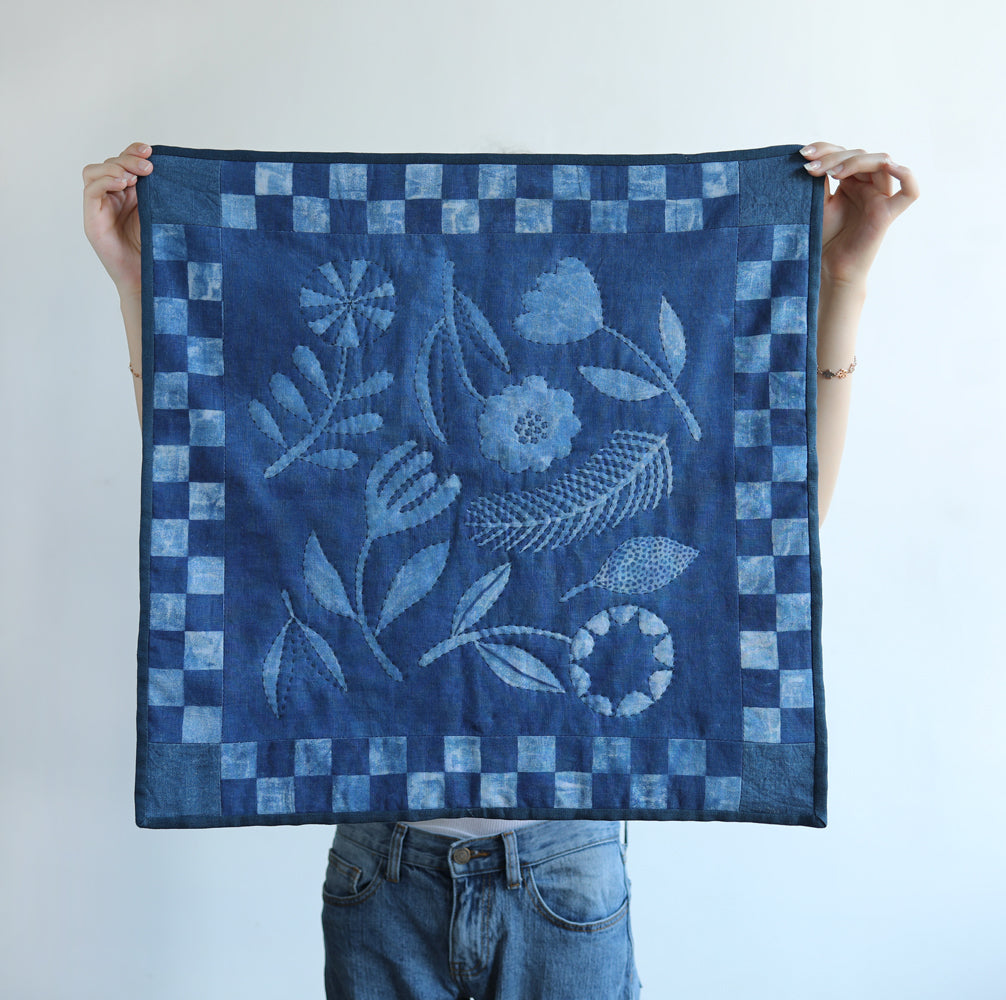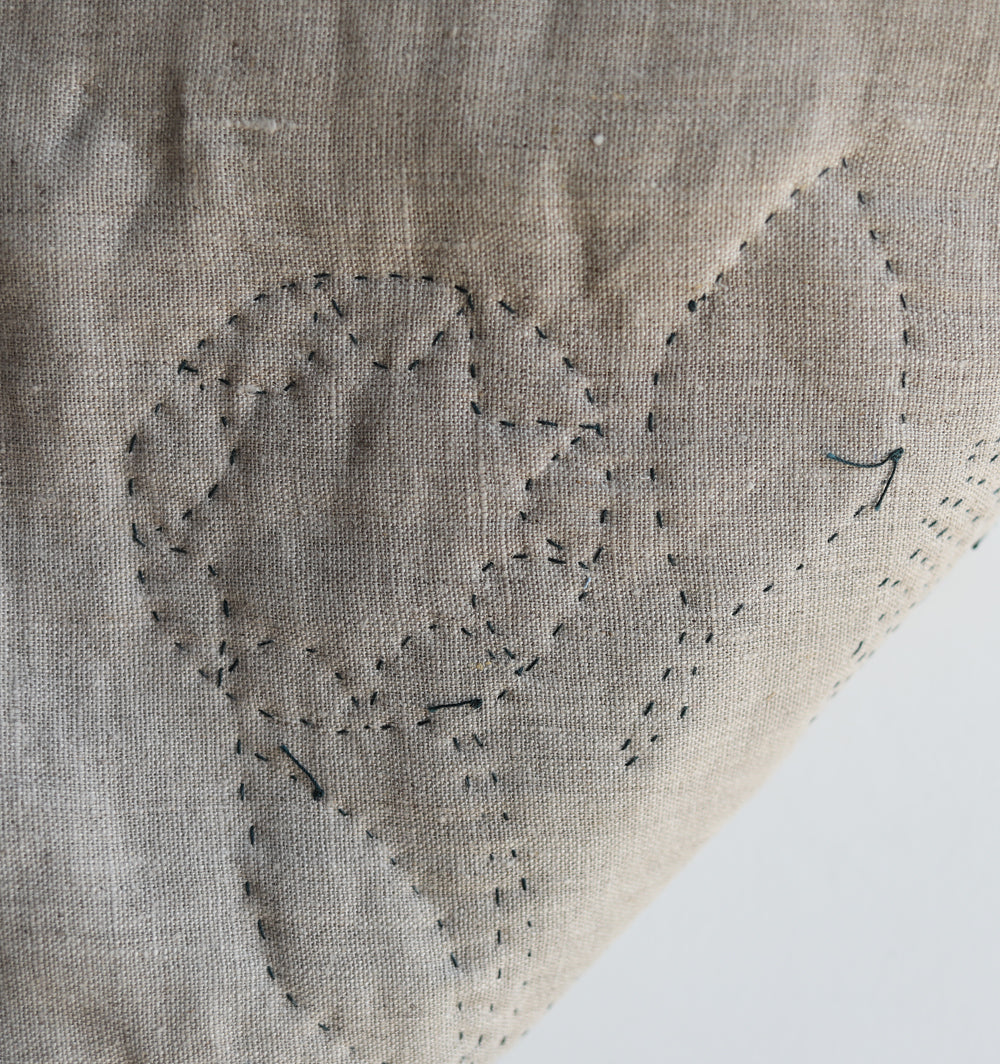 WHOLE CLOTH QUILT - indigo flora grid
this small whole cloth quilt is made by painting a clay resist on the fabric and then dyed with indigo.
lined with cotton batting, the front panel is made from linen fabric and the backing from an oatmeal linen.  The top stitching is sewn with indigo thread.
the quilt is hung on the wall using pins
dimensions: 23 x 23 in.(58.42 x 58.42 cm)
made by Arounna in our Toronto studio