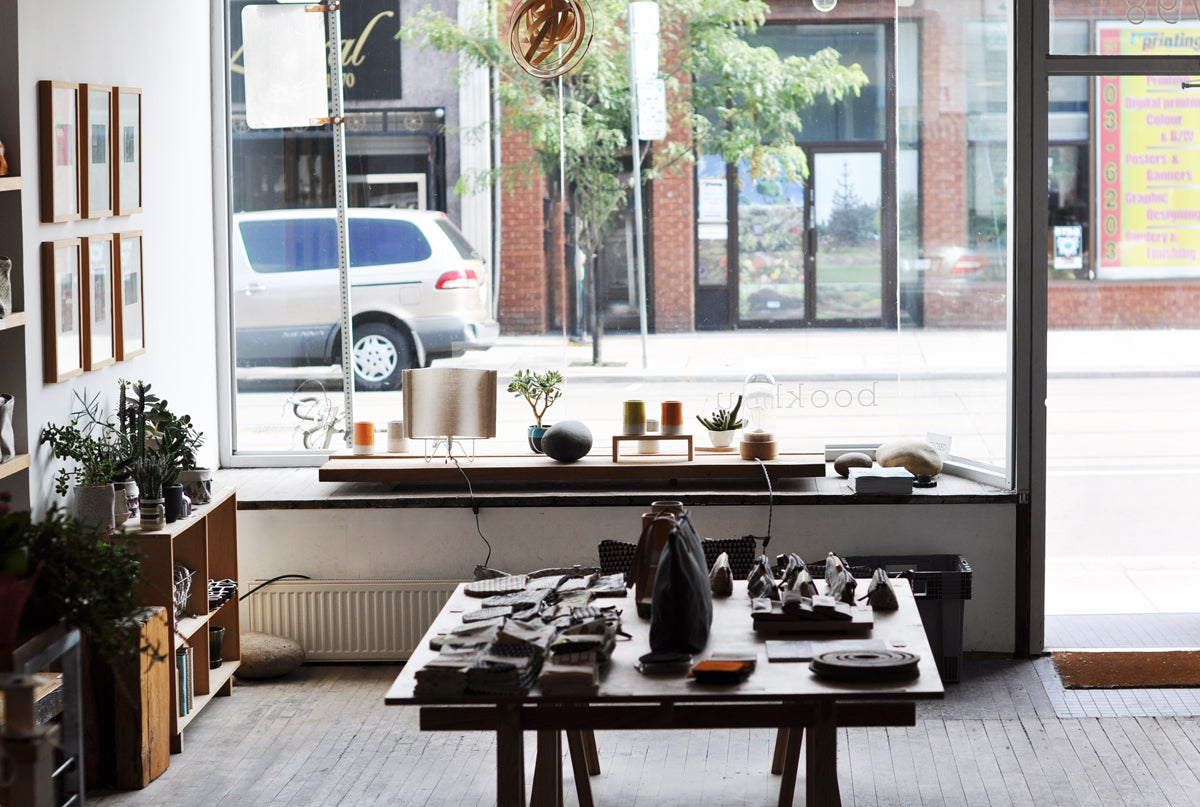 about us
bookhou was cofounded by John Booth and Arounna Khounnoraj in 2002 to showcase their individual and collaborative work. They are a multidisciplinary studio that emphasizes natural handmade materials and small production pieces.  All the work that is sold here is made by them in their downtown Toronto studio.
who we are
John Booth received his education from Queens University and his architecture degree from the University of Toronto. He is currently working with form and structure in both painting and furniture. Arounna Khounnoraj received her education from the Ontario College of Art, Nova Scotia College of Art and Design and a MFA from the University of Waterloo. She creates objects such as bags, home goods and textile art. 
Arounna has written and published three books with a focus on Textile design and processes on Punch Needle, Visible Mending and Embroidery. In late 2023 she will be launching her fourth + fifth book called Contemporary Patchwork: Techniques in Color, Surface Design & Sewing, followed by Winter Celebrations, A modern guide to a handmade Christmas.
In the fall of 2008 they opened their brick and mortar shop located on dundas street west in Toronto. The shop is now permanently closed and they are only selling via their web shop. Currently Booth and Khounnoraj are making plans to open a studio in Montreal.