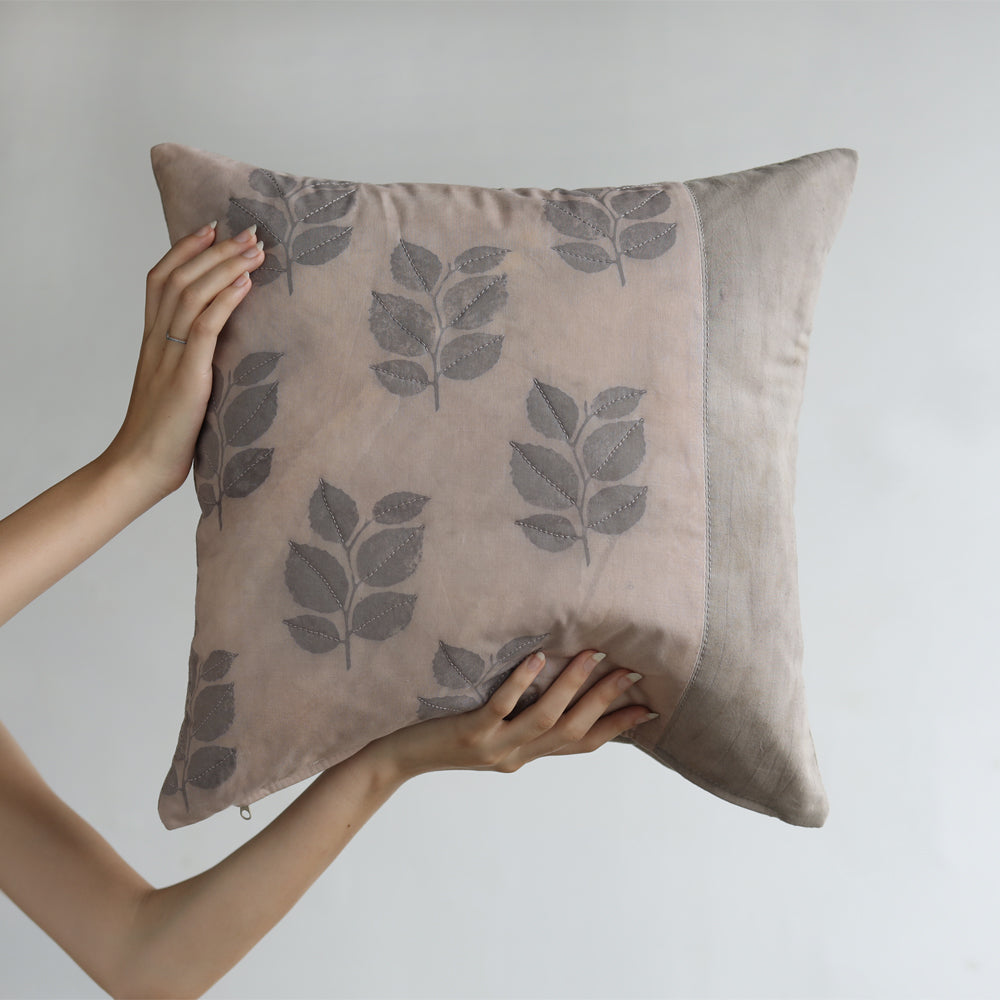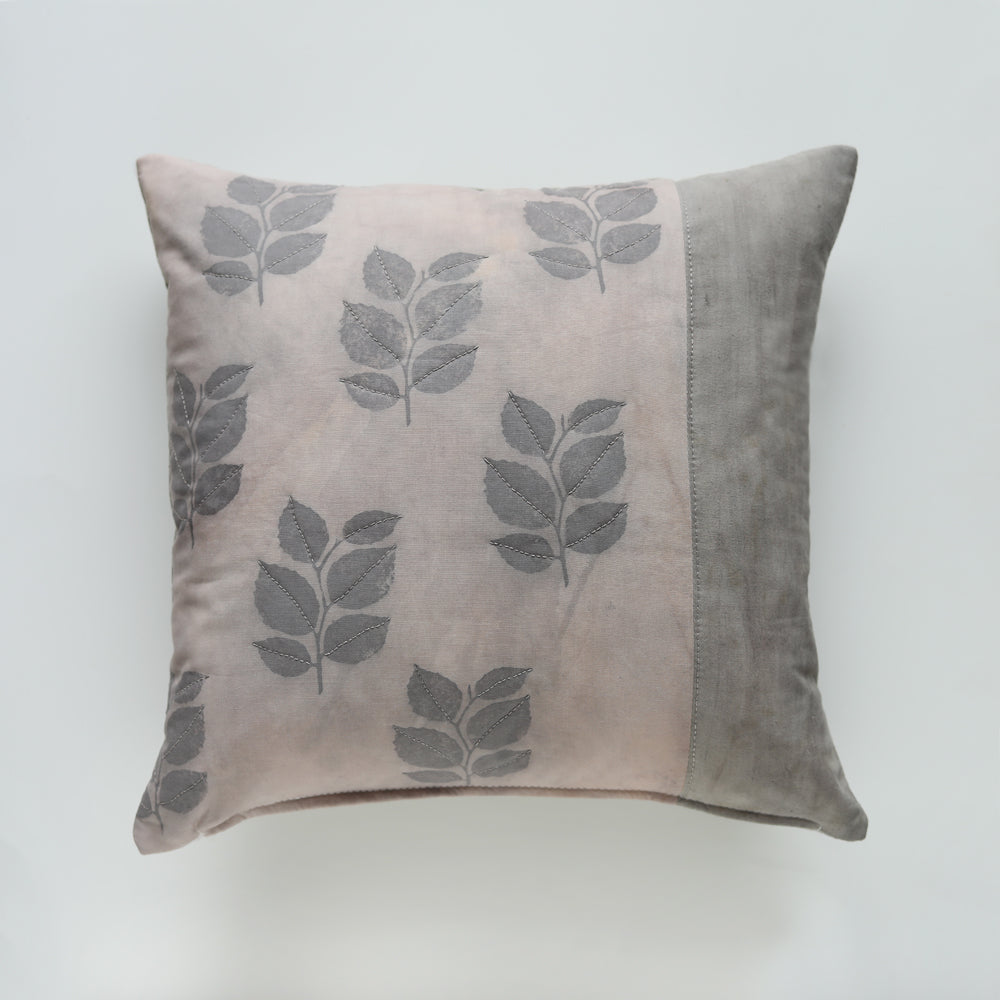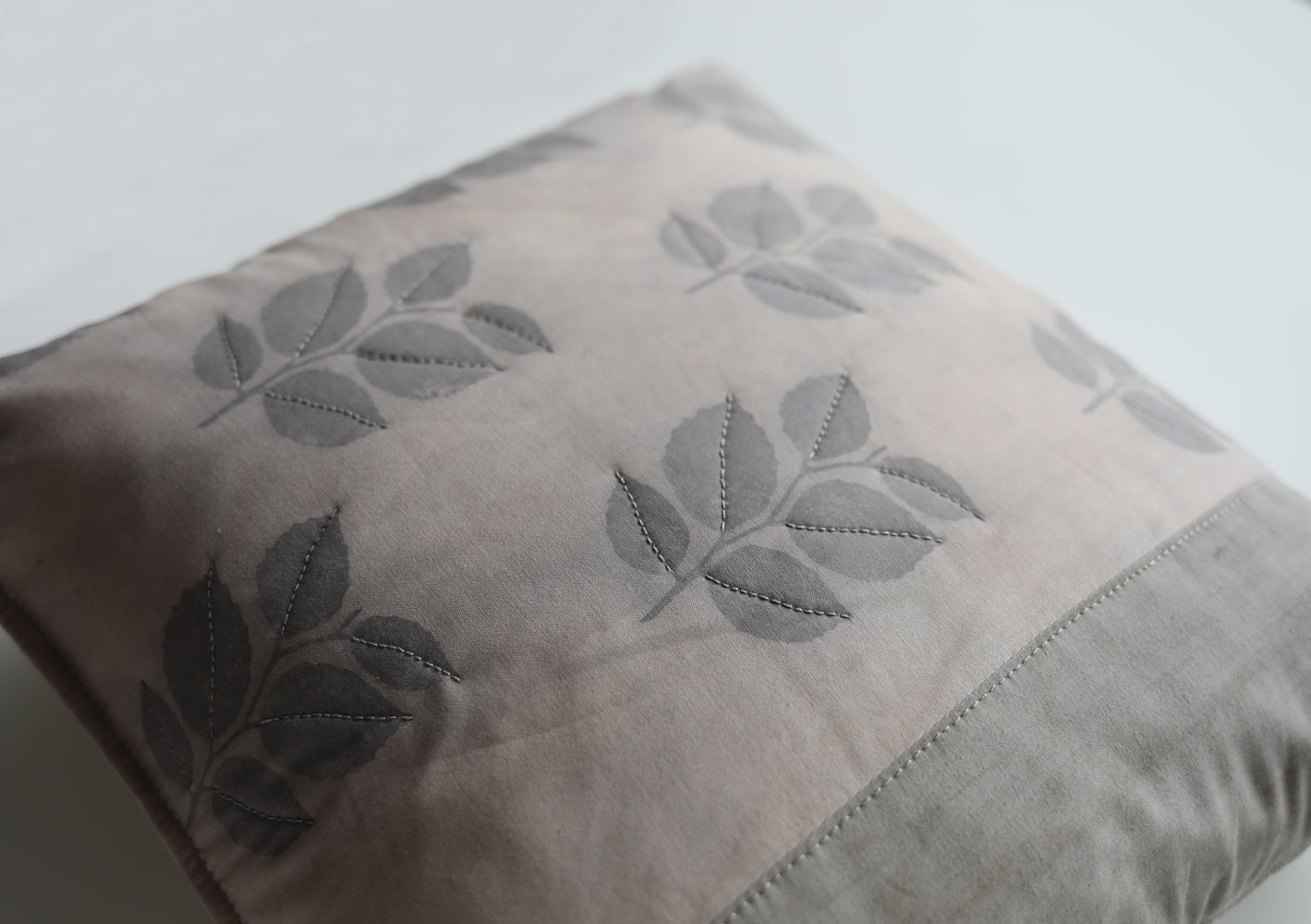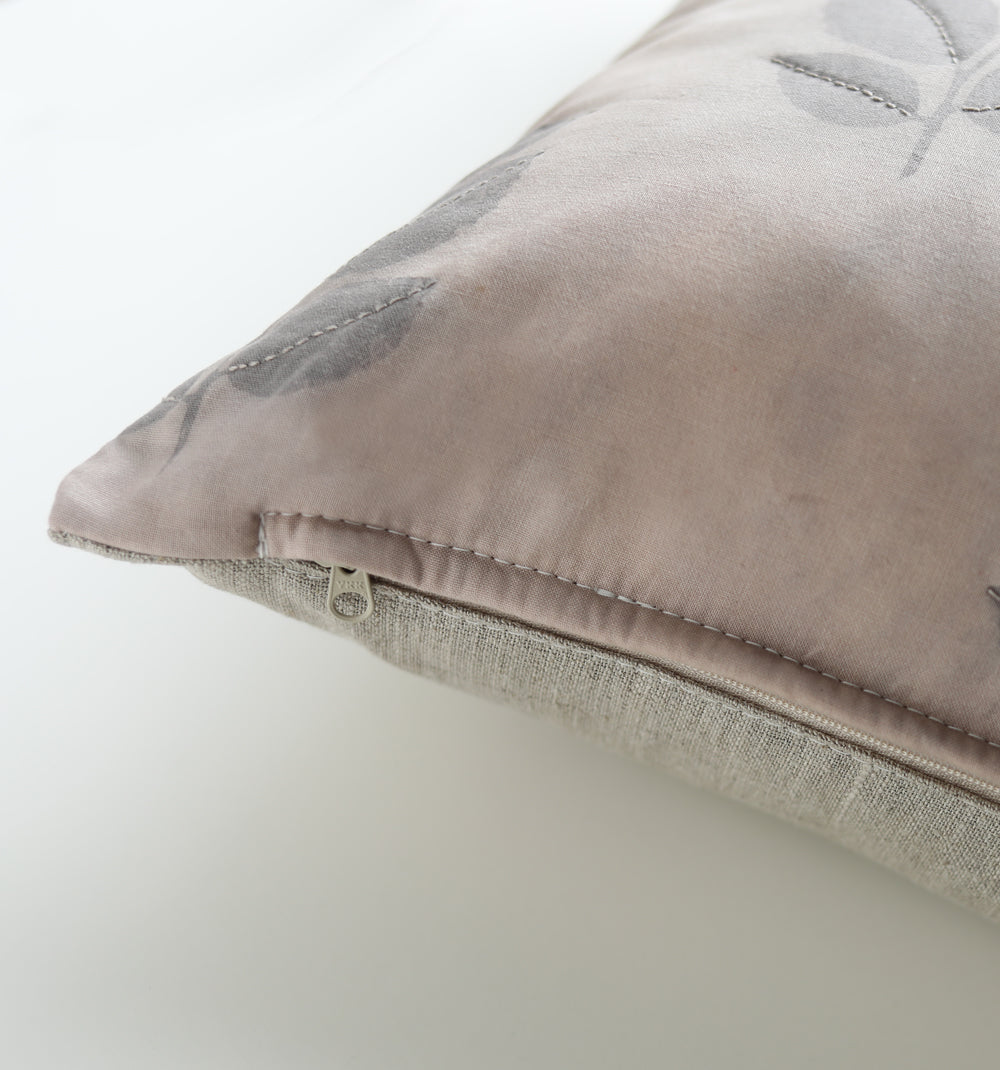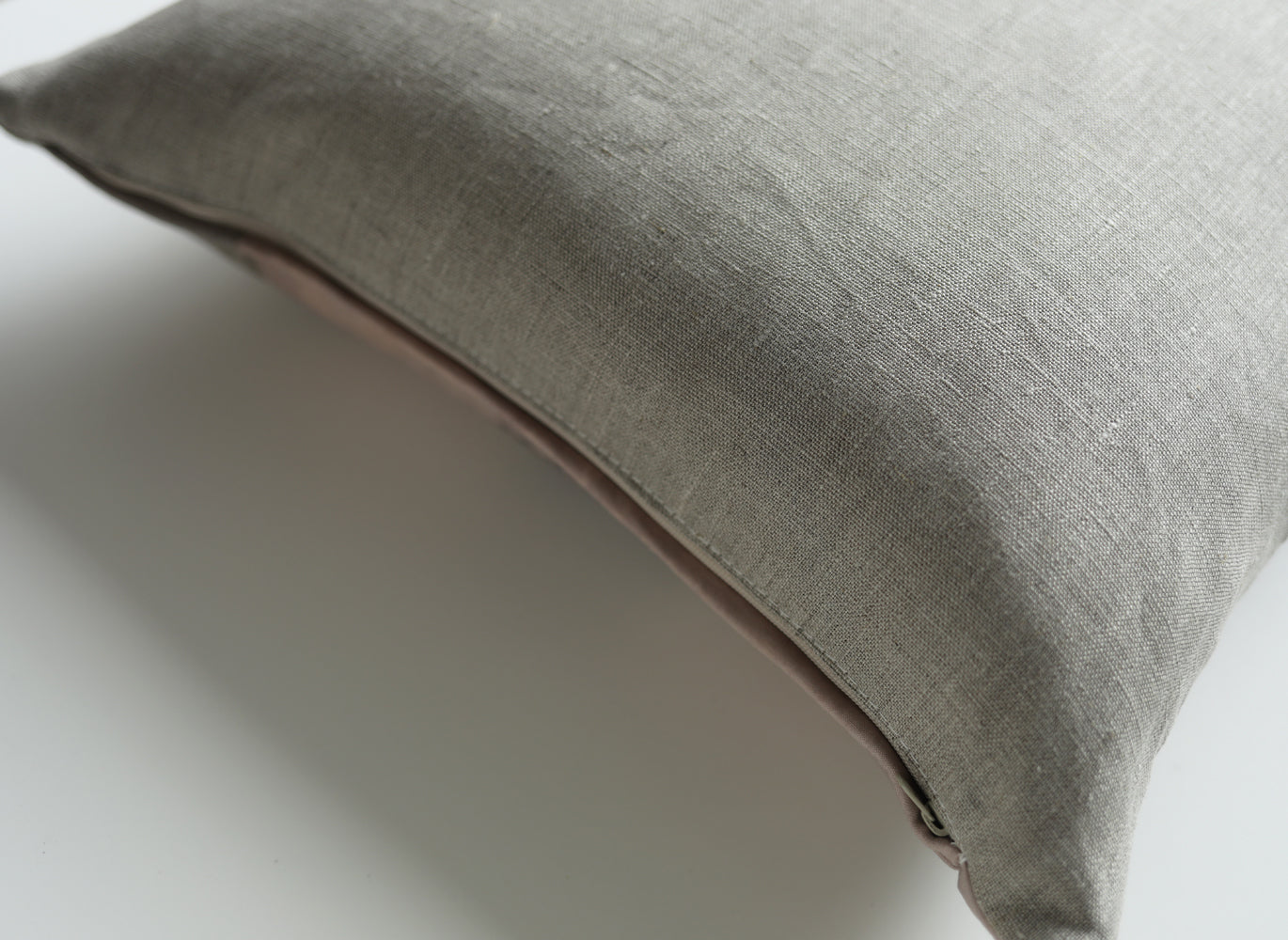 PILLOW - block printed leaf
This pillow was created by block printing with an iron paste on naturally dyed cotton fabric. The design of the shapes was highlighted with hand stitching on a layer of cotton batting and fabric. The back of the pillow is a solid natural colour linen. The fabric has a warm grey and pink tones.
The pillow has serge edges on the inside with a zipper closure
the down pillow insert is not included.
dimensions: 17 x 17 inches (43.18 x 43.18 cm)
made by Arounna in our Toronto studio